联系我们
CONTACT US
学校地址:28 North Canal Road, Poh Heng Building, Singapore (059284)
咨询热线: 4008398686

学校公众号
扫一扫关注我们
China Embassy of Singapore visit to NIM
发布时间: 2022-12-26 10:08:21
Campus News
It was a pleasure to welcome the Minister Counsellors, Mr Han Jun and Mr Zhou YuYun, the Education Counsellor Mr Kang Kai and First Secretary Mr Wang Wei from the China embassy of Singapore to the NIM campus!
The evening was lined up with engaging discussions about NIM's upcoming plans and international students' studying experience.
We look forward to many more opportunities to work with the China embassy of Singapore and provide NIM students with an enriching education journey ahead!

热烈欢迎新加坡中国大使馆领导康凯参赞、周余云公参、韩骏公参、王炜一等秘书先生来到NIM校园!并围绕着NIM的未来计划和国际学生的学习经历进行了热烈的讨论。

我们期待着更多的机会与新加坡中国大使馆合作,为NIM学生提供丰富的教育之旅!

It was a pleasure to welcome the Minister Counsellors, Mr Han Jun and Mr Zhou YuYun, the Education Counsellor Mr Kang Kai and First Secretary Mr Wang Wei from the China embassy of Singapore to the NIM campus!
热烈欢迎新加坡驻中国大使馆领导,公参韩骏先生、公参周余云先生、教育参赞康凯先生和一等秘书王炜先生来到NIM校园!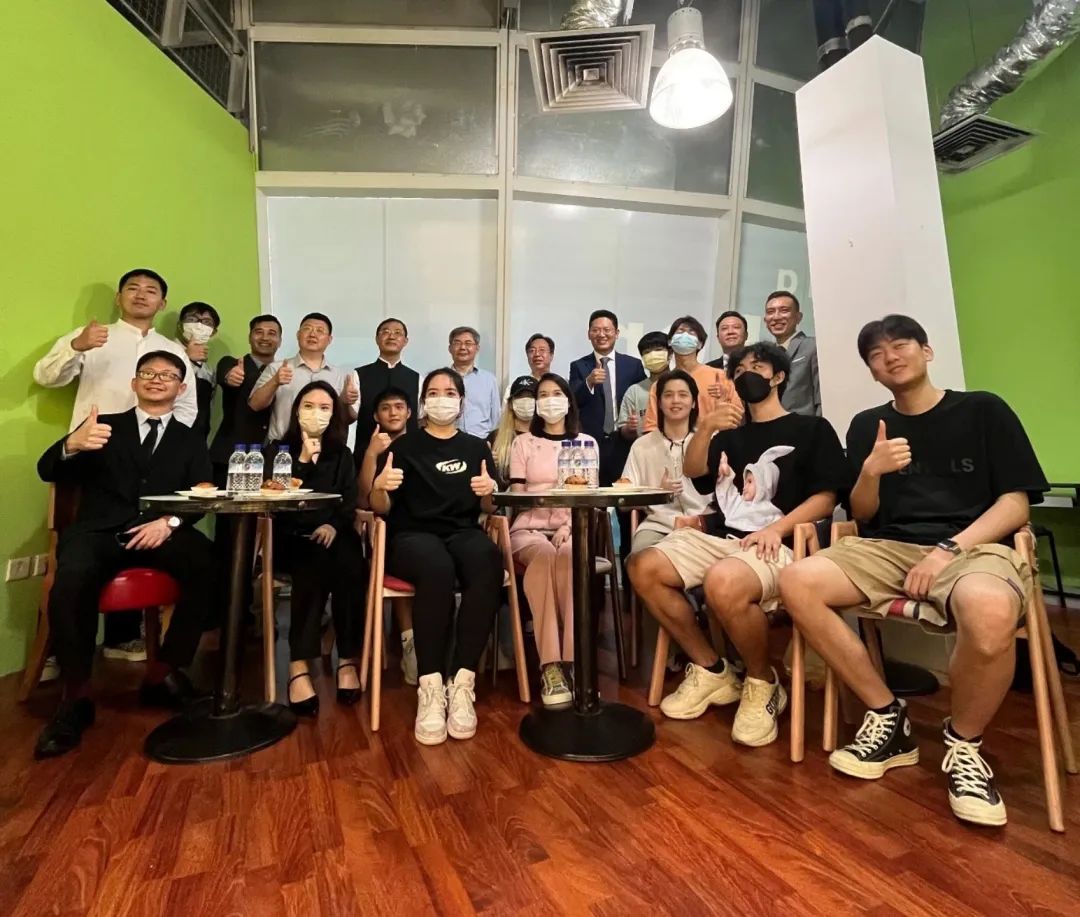 Embassy's interaction with NIM China International Students
The evening started off with engaging interactions with The China Embassy of Singapore and NIM China International students. There was a strong emphasis on the importance of having a safe and enjoyable overseas studying experience above all else. Added on, students were cautioned to be aware of the prevalence of ongoing scams and reminded to report to the police if anything is amiss.
Most importantly, the embassy assures the Chinese students that the Embassy and NIM will be their pillars of support in their education journey in Singapore.

大使馆与NIM中国留学生的互动
中国驻新加坡大使馆的领导们首先和NIM的中国留学生进行了互动。并强调了拥有安全和愉快的海外学习经历的重要性。此外,学生们还被提醒要提高意识,防范电信诈骗,如果有任何问题,一定要报警寻求帮助。
最重要的是,大使馆向中国学生们保证,大使馆和NIM都是他们在新加坡留学旅程中的坚实后盾。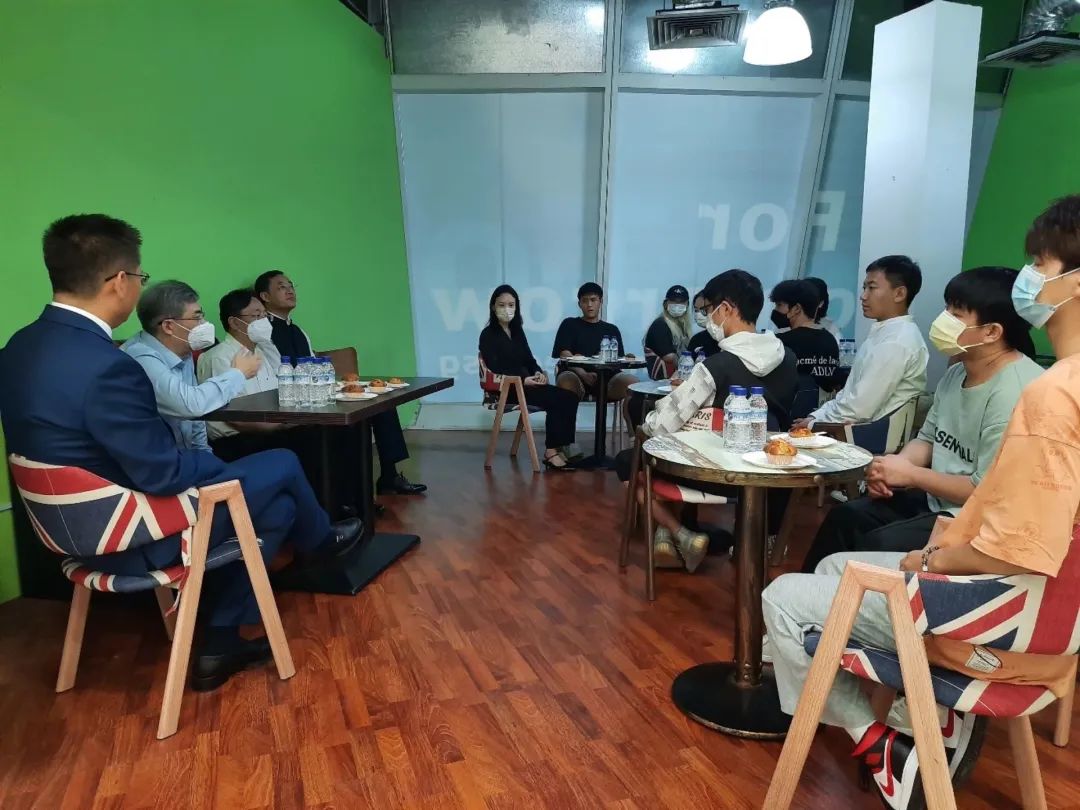 Embassy's interaction with NIM staffs
Key members of the China Embassy of Singapore toured our campus, and had a brief interaction with our NIM staffs. This was followed by a constructive exchange of upcoming plans on various scales with the student's education journey as the key focus.

大使馆与NIM工作人员的互动

中国驻新加坡大使馆的领导们也参观了我们的校园,并与NIM教职员工进行了简短的互动。随后,以学生的留学旅程为重点,就学校未来规划进行了建设性交流。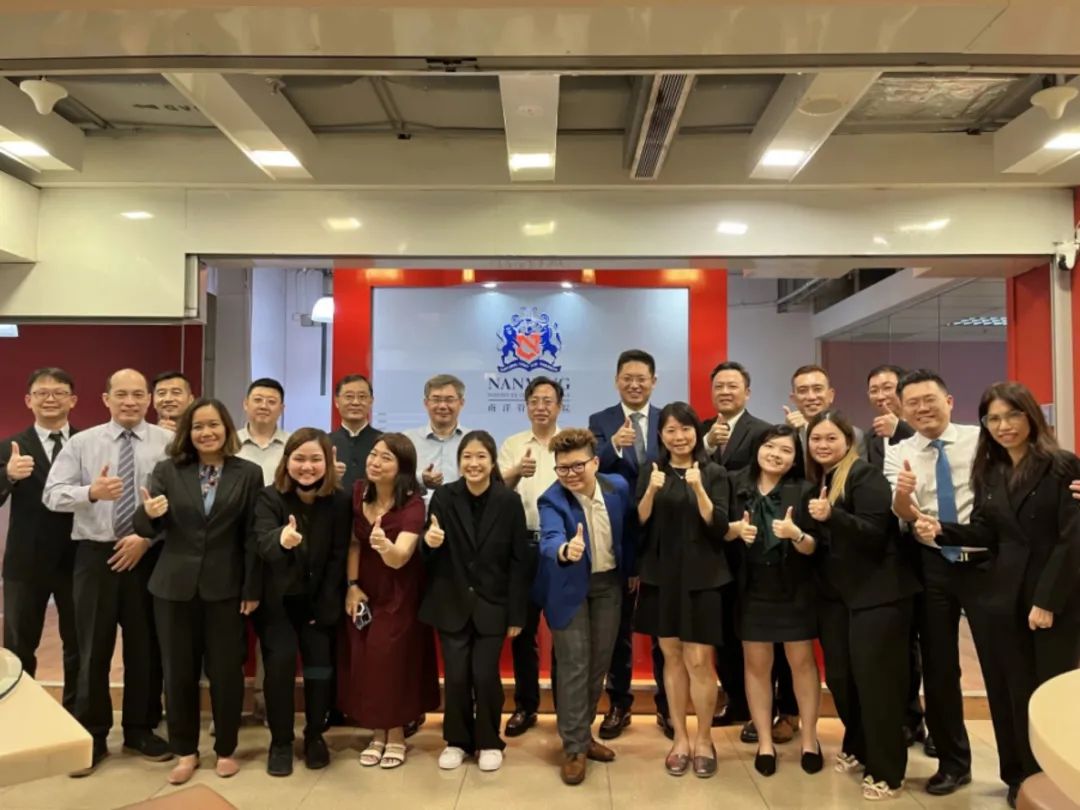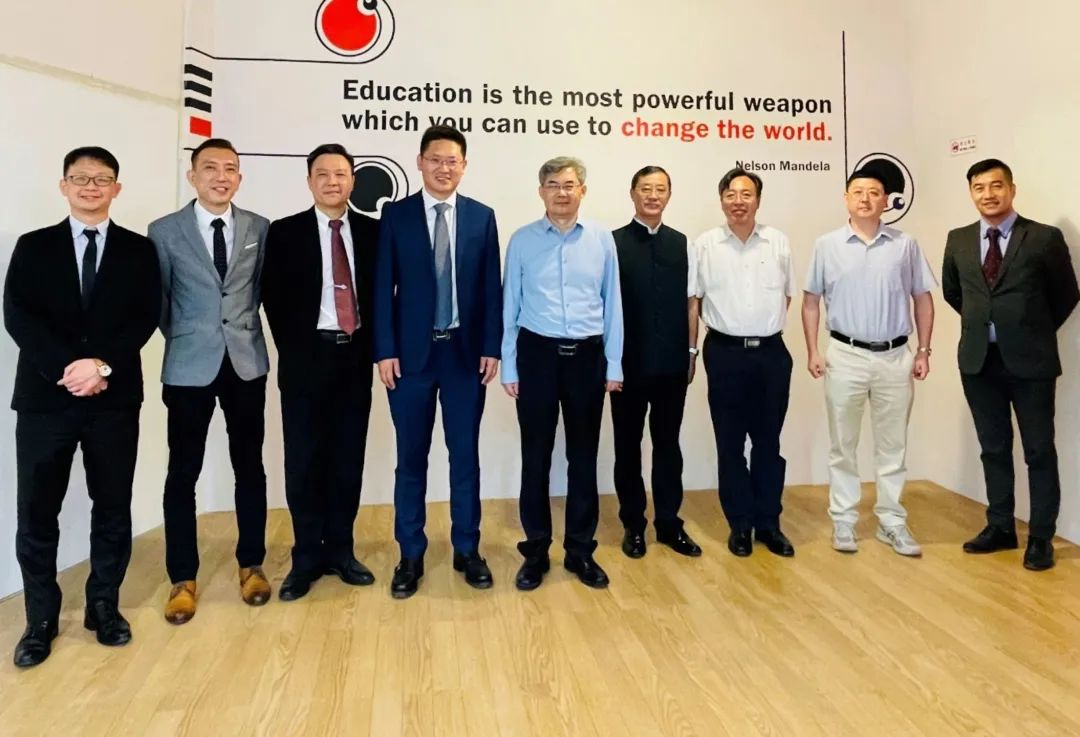 The Embassy shared it support and appreciation for NIM as an education institute that provides education for Chinese International Students. Following up on NIM's plans, the China Embassy of Singapore also shared their commitment and vision in welcoming a larger pool of Chinese International students in the long term.
大使馆领导对NIM表示了支持和赞赏。在NIM计划的后续行动中,中国驻新加坡大使馆也分享了他们欢迎更多中国留学生赴新求学的愿景。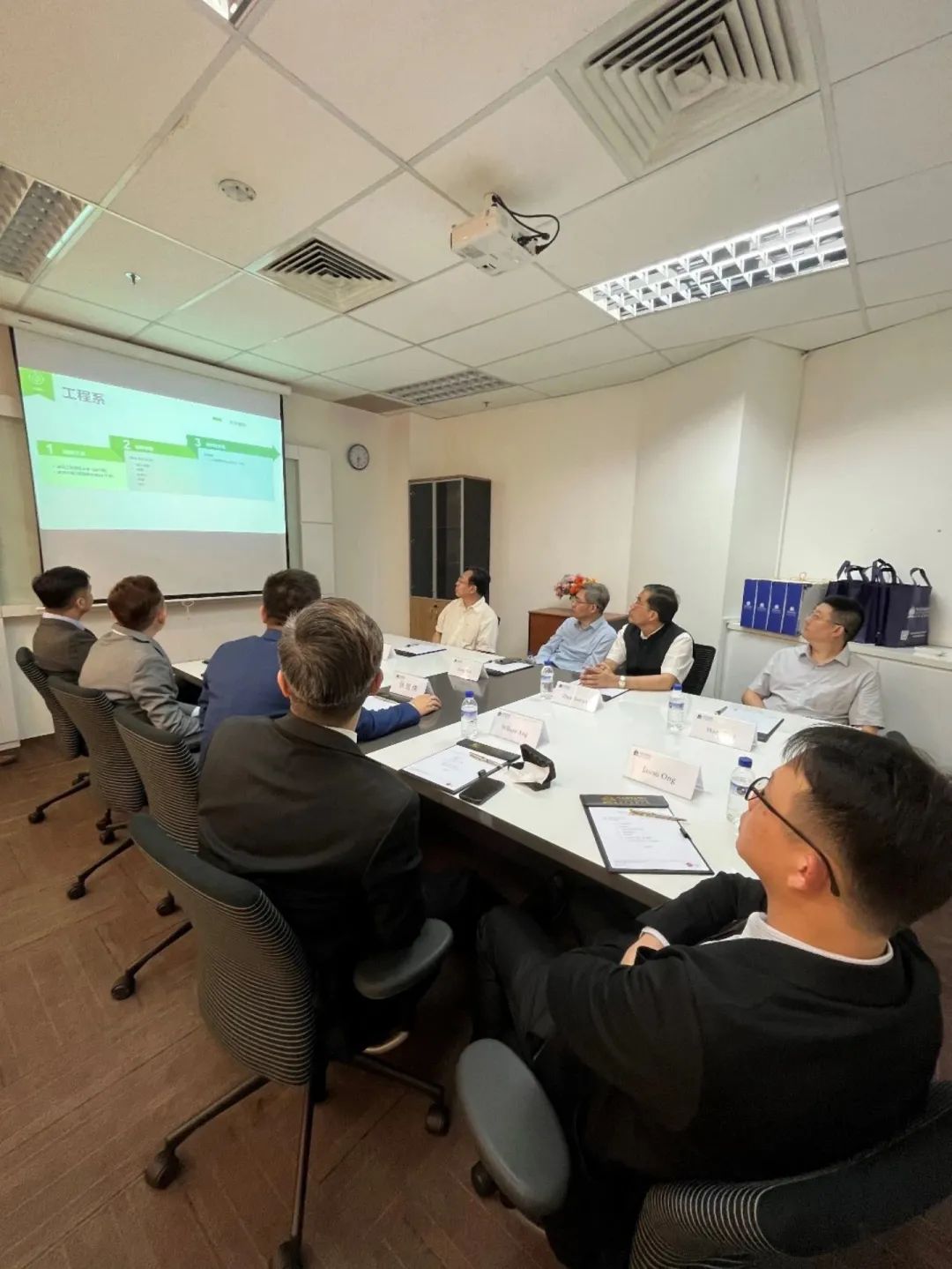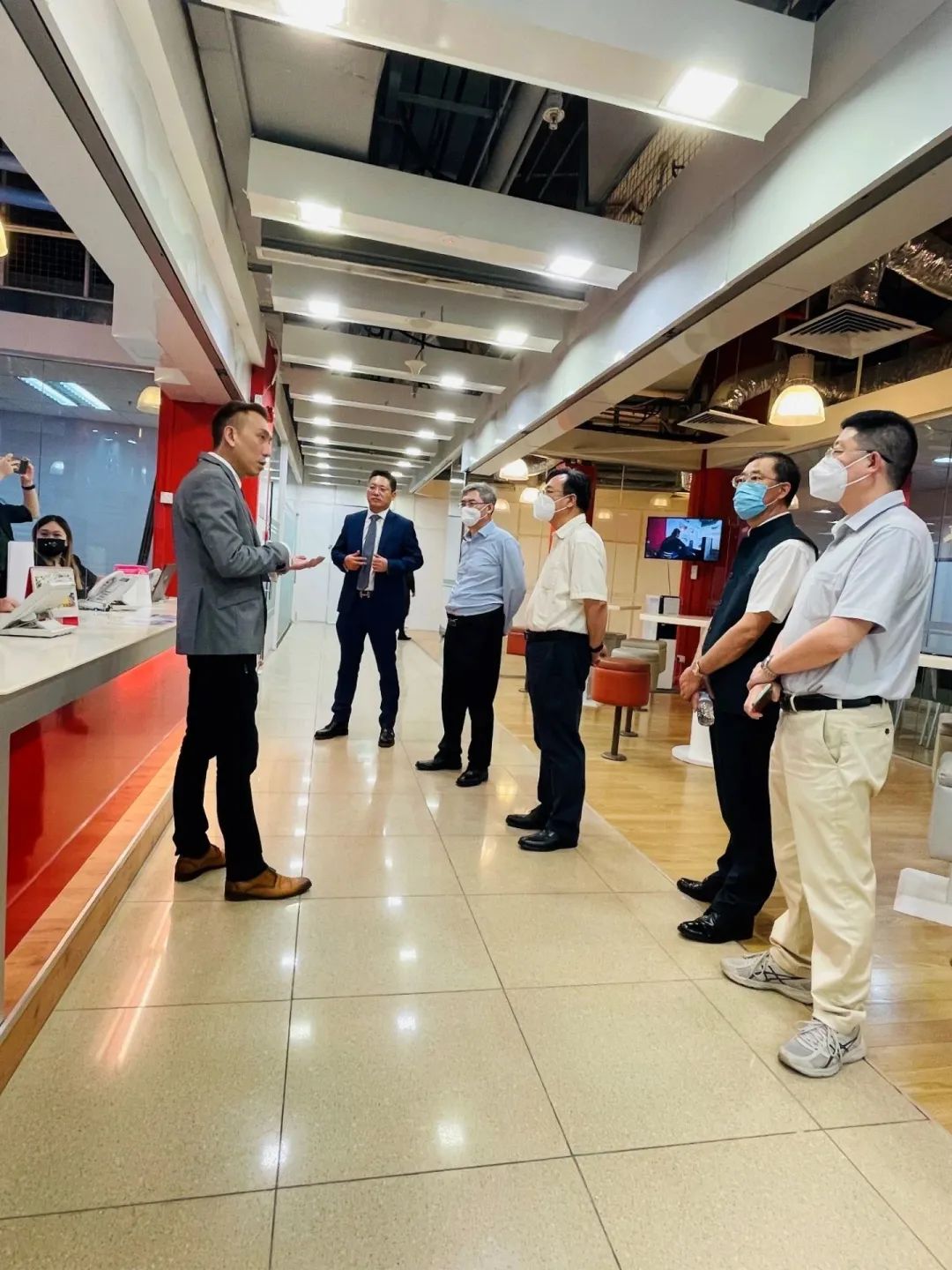 We look forward to many more opportunities to work with the China embassy of Singapore and provide NIM students with an enriching education journey ahead!
我们期待着更多的机会与中国驻新加坡大使馆合作,为NIM的学生提供丰富的教育之旅!