联系我们
CONTACT US
学校地址:28 North Canal Road, Poh Heng Building, Singapore (059284)
咨询热线: 4008398686

学校公众号
扫一扫关注我们
新加坡南洋管理学院学生会杰出贡献颁奖晚会:致敬卓越和领导力!
发布时间: 2023-09-25 09:44:26
In a splendid display of unity and recognition, the Student Council at Nanyang Institute of Management recently gathered to present awards to its outstanding members for their remarkable contributions over the past year. The event not only celebrated the achievements of these dedicated individuals but also highlighted the council's commitment to fostering a welcoming environment for students from diverse backgrounds.
近日,新加坡南洋管理学院的学生们齐聚一堂,为在过去一年中作出卓越贡献的杰出学生会成员颁奖,以示团结和认可。该活动不仅致敬了这些敬业成员的成就,还强调了理事会致力于为来自不同背景的学生营造一个舒服友好的环境。

One of the primary responsibilities of the Student Council is to ensure that students, especially those hailing from different countries, seamlessly adapt to the vibrant life in Singapore and fully immerse themselves in the institution's activities. This year, the Student Council went above and beyond in fulfilling this mission.

学生会的主要职责之一是确保学生,尤其是来自不同国家的学生,能无缝适应新加坡充满活力的生活,并完全沉浸在学校的学习和活动中。今年,学生会在履行这一使命方面做得非常出色。

Throughout the year, these student leaders organized a series of formal and informal gatherings, events, and initiatives to rally members from their respective countries and create a strong sense of belonging within the institution. These gatherings allowed students to share their unique cultures, traditions, and experiences while forging lasting friendships. It's in these moments of unity that the true essence of international education is felt.
在这一年中,这些学生领袖组织了一系列正式和非正式的集会、活动和倡议,以召集来自各个国家的同学,并在学校内建立强烈的归属感。这些聚会让学生们能够分享他们独特的文化、传统和经历,同时互相建立持久的友谊。正是在这些团结的时刻,让同学们感受到了国际教育的真正本质。
The awards presented during the ceremony were not merely tokens of appreciation but symbols of the exceptional dedication and hard work exhibited by the Student Council members. Each awardee played a pivotal role in fostering a warm and inclusive atmosphere, making international students feel right at home.

颁奖典礼上颁发的奖项不仅是对学生的赞赏,也是学生会成员非凡奉献和辛勤工作的象征。每一位获奖者都在营造温暖和包容的氛围方面发挥了关键作用,让国际学生感到放松和友好。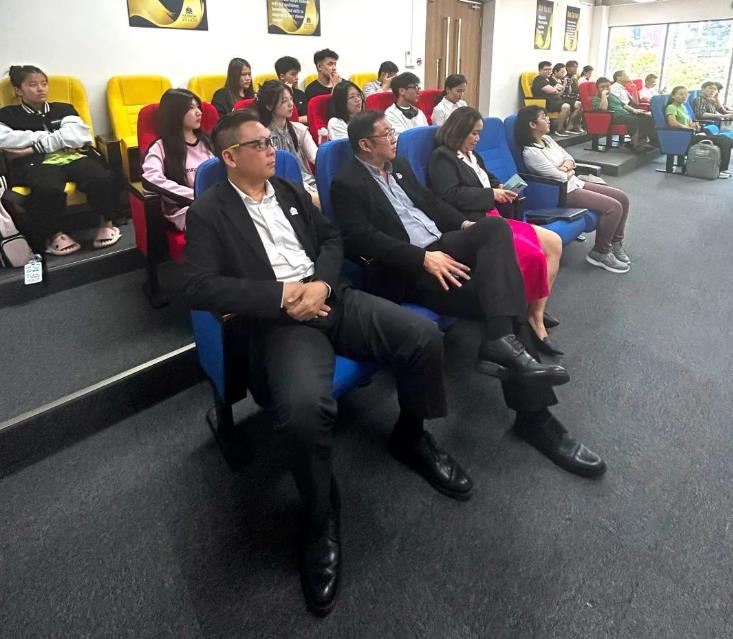 Ma Xing Xing, a student of our partner university York St John University – Master of Business Administration, expressed her gratitude to the institution and all its members for the opportunities given to lead the team and also the team's unwavering commitment.
我们的优秀成员——约克圣约翰大学学生、工商管理硕士马星星同学对学校及所有成员给予她的领导机会、信任和肯定表示了感谢。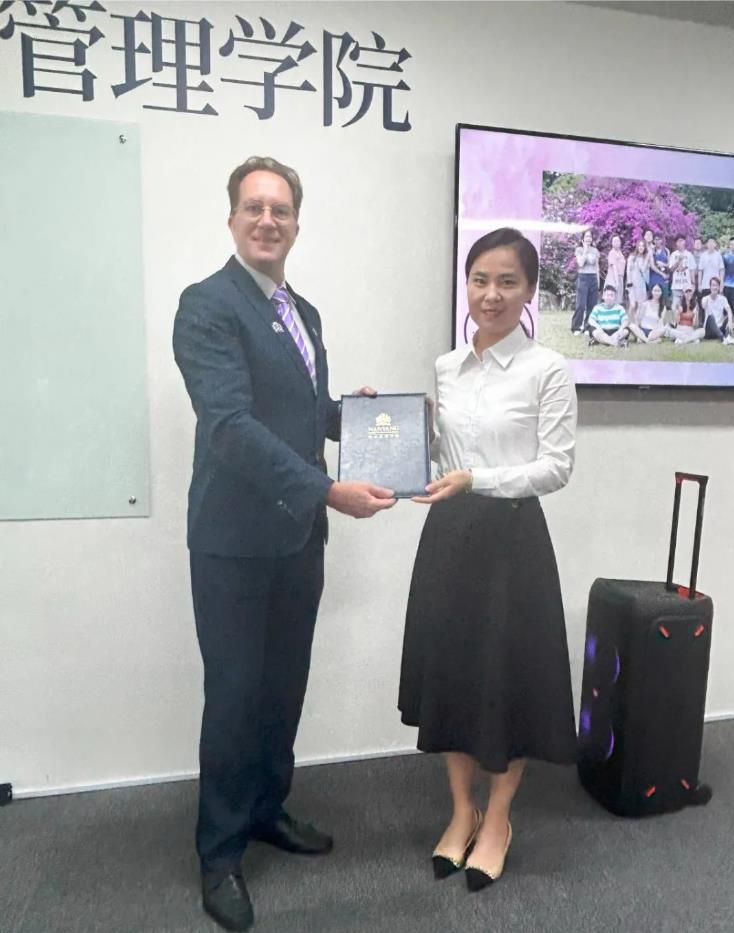 Phyu Wint Htet Myint, serving as the Treasurer of the Student Council and a student at our partner university York St John University, expresses heartfelt gratitude for the privilege of being selected as a member of the Student Council. She cherishes the chance to harness this opportunity to cultivate enduring friendships with peers hailing from diverse corners of the world during her academic journey at NIM.
Phyu Wint Htet Myint是学生会的财务主管,也是我们合作大学约克圣约翰大学的学生,她对自己被选为学生会成员表示了衷心的感谢。在NIM的学术之旅中,她很珍惜这个与来自世界各地的同龄人建立持久友谊的机会。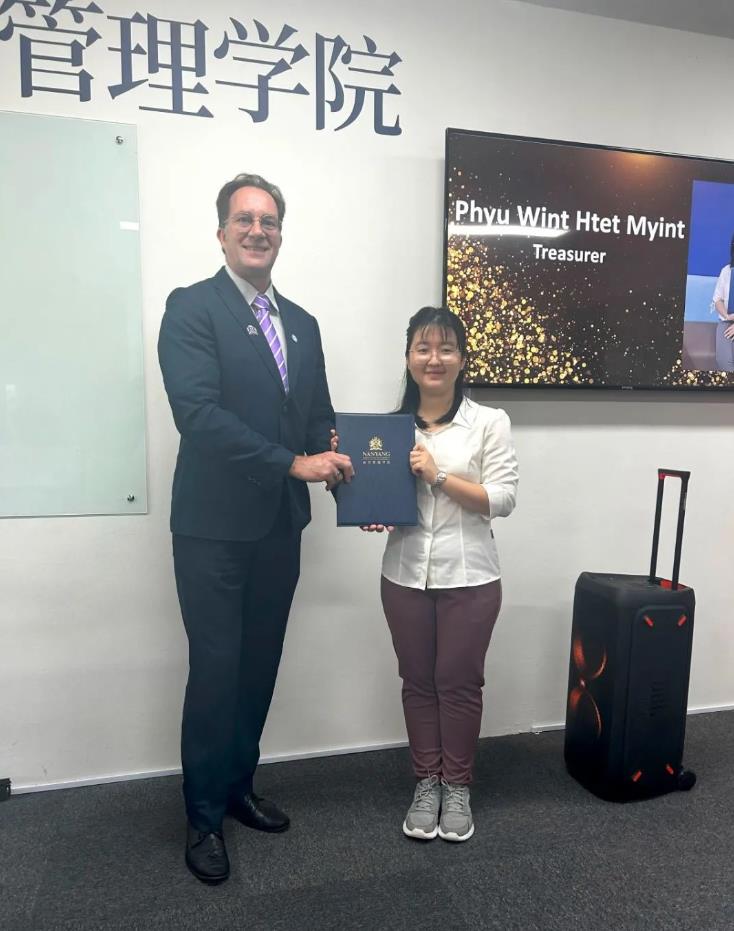 The Student Council Awards Presentation was a heartwarming occasion, celebrating the achievements of those who have worked tirelessly to make NIM a place where students from all over the world can thrive and feel welcomed. As the evening concluded, it was clear that the spirit of unity and excellence would continue to guide the Student Council's efforts, ensuring that every student's journey at NIM remains unforgettable.
学生会颁奖典礼是一个温暖人心的时刻,感谢同学们,你们的不懈努力,才使NIM成为一个让来自世界各地的学生茁壮成长并感到温暖的地方。晚会结束后,团结和卓越的精神将继续指导学生会的努力,确保每个学生在NIM的旅程都是难忘和有价值的。